Over the past two years there were many times where I thought I would lose my sanity if not for some amazing bloggers out there who have helped me along the way.
Long Standing Bloggers:
First and foremost I turned to the bloggers who had been blogging for a long time in order to see how they ran their blogs and what I could possibly do to make mine such a success.
The Book Cellar:
Candace's Book Blog:
 I love Candace's blog! She is so super nice and is so willing to be there to chat even though she is busy running after her little kids. I think she does an amazing job balancing blogging, her family, and everything she does in a day. She almost left blogging a few months ago and I kid you not I almost had a heart attack. If you ever need to be up to date on the best YA and adult UF out there then you need to go visit her!
Candace's Book Blog
Reading Angel:

It is impossible to look at Candace's blog all the time without noticing how close she is with Angela. So of course I had to jump over to Angela's blog and see if I could become her blogging friend. Over the course of two years she has been so supportive and let me borrow the best books! I couldn't imagine blogging without her being part of the blogging world as well.
Reading Angel
Once Upon a Chapter:

If I ever needed a historical romance recommendation I would instantly visit Stephanie because she seems to know so much more about that particular genre then I could ever hope. Over the past two years she has introduced me to so many amazing historical romance books and I love that she more recently really started reading YA. Plus she is so awesome to allow me to post a couple posts on her blog whenever I want!
Once Upon a Chapter
My Girls:
I love these bloggers just as much as the ones listed in the category above. These are the ladies that I connect with very often and wouldn't be the same if they weren't around to offer up the best recommendations and great blog posts.
Between the Pages:


I can honestly say that I love Loretta! She seems to have the same taste in books that I do so I know every time I go to her blog she is going to be talking about a book I already love or one I'm destine to love once I read it. She constantly keeps me on top of my game in blogging and she just has to stick around forever because I would miss her terribly if she left!
Between the Pages
Planet Print:
Liz is my international go to blogger! I know that might be weird to say but I love always seeing UK covers up on her blog and I love talking about the culture she lives in compared to where I live in the US. Plus sometimes she has reviews that just knock my socks off, she always writes longer reviews and really breaks down the story so that I know if the book will be for me or not. If you haven't checked her out you need to go there ASAP!
Planet Print
Miss Vain's Paranormal Fantasy:
Miss Vain may be newer to the blogging community but this girl got me into UF! She is always reading so many great adult Romance and UF reads that I get jealous. She is constantly reading the adult themed books I wish I had time for. Basically if I had ever decided to run a more adult themed blog instead of a mainly YA blog I would wish I had an adult blog as amazing as hers. So if your tastes run a little on the wild side you have to stop over at her blog and get a dose of hot men and hotter steamy scenes!
Miss Vain's Paranormal Fantasy
My Overstuffed Bookshelf: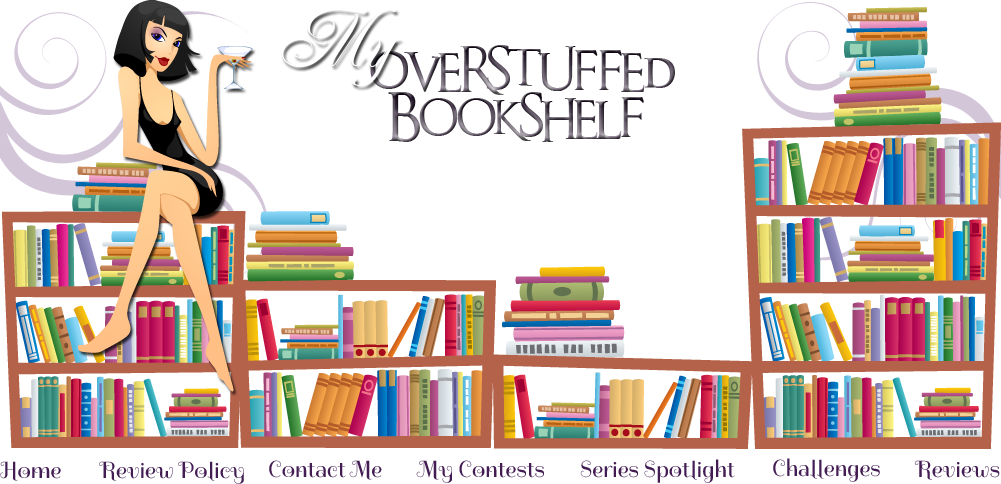 Amy always seems to fulfill all of my adult romance wishes! I swear there have been so many times when I was wondering if an adult romance series was worth picking up and paying for and then within a few days she has that book review up on her blog! I trust her opinion better than anyone else on adult romance books and she has helped me to get many new series on my shelf! Amy has made my shelves overstuffed!
My Overstuffed Bookshelf
Special Mention:
This section is for my favorite blogger! I feel like I've been there for everything that happened on her blog. It is hard to believe that I was once among her first followers and now she has grown to be so big even I feel small on her blog sometimes. Sometimes I don't feel like my one or two comments really make a difference to her anymore due to her fame but she always makes time for me.
The Bookish Brunette: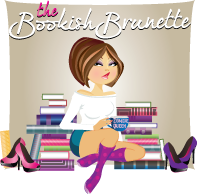 Ashley has always made time to hear about my rants and raves. We started out as two book bloggers who would occasionally chat. Over the time period of her book blog we have grown into friends who text each other and once even considered merging out blogs. Instead of merging though we came up with Pages of Bookish Love and she let me join her blog so I could talk about a few things here and there on her blog. We may not always read the same genres or always got along but I think she is amazing, her rise to the top of blogging was so fun to watch! Simply put she is EPIC!
The Bookish Brunette
Other Mentions:
This areas is for all of the other amazing bloggers out there that I read and connect with regularly but didn't have the space to mention above. These bloggers run amazing blogs and I enjoy connecting with each and every one of them whenever we all find the time!
Lisa's World of Books
Nick's Book Blog  
Smash Attack Reads
On a Book Bender
Moonstar's Fantasy World
Princess Bookie
The Reading Fever
The Bookish Babe
The Reading Geek
Vicariously!
Once Upon a Quote
Paper Dreams
Paranormal and Romantic Suspense Reviews
Can't Find a Bookmark
Comfort Books
Reading the Paranormal
…and so many more!